"NEO Finance" provides professional mutual lending services. Here you can fulfill your lifetime projects – to borrow under the favourable conditions or to invest. Generally speaking, mutual borrowing – a loan provided by one person to another, it is a modern alternative to banks. "NEO Finance" provides the possibility to borrow from a natural person from 300 to 10,000 euros for a period from 3 months to 5 years. The mutual lending model differs from the services provided by the traditional financial institutions by higher return on investment to the investors and cheaper and simpler lending to loan recipients. Therefore, such alternative finance management method becomes a daily process that helps to the investors consistently and efficiently increase their income, and to avoid high interest for loan recipients. Investor himself decides, how much time he will dedicate to the management of his investments, in order to receive the desired return on investment. Repayment of the loaned money commences as early as next month. Each investor is given an opportunity to invest by using the Provision fund and thus reducing the risk of investment to the minimum. Loan recipient himself selects the interest rate and maturity period, during which he will be able to easily repay the loan, and "NEO Finance" ensures the professional brokerage with the investors. The whole application filling and reception process is done remotely, it is a very simple, fast and safe method to borrow. The fulfillment of the lifetime projects becomes very simple after you become the member of the financial club. Register and start mutual cooperation in the virtual space right now!
42245553.96€
Sum of granted loans
17.35%
Average interest rate
177254.00€
Now at provision fund
Statistics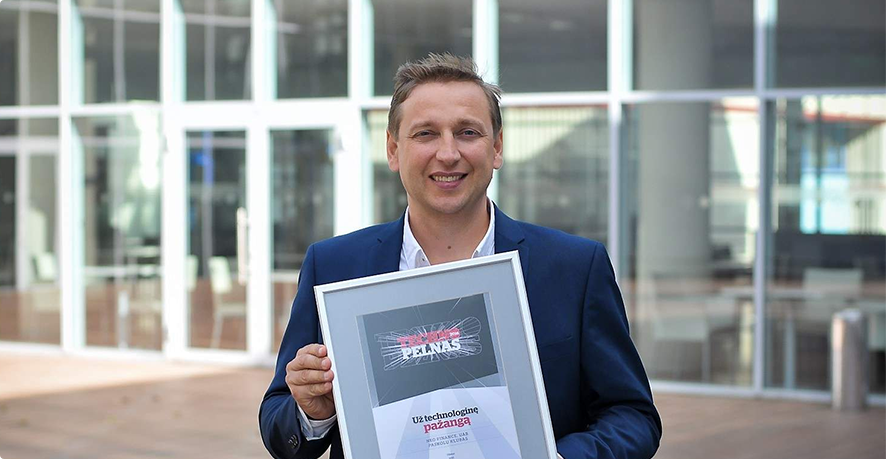 Winners of "Technopelnas"
NEO Finance received and award for innovativeness and effective solutions in Lithuania. Find out more here
NEO Finance operational ground
The activity of NEO Finance is supervised by the Bank of Lithuania. The company is included in the public list of the consumer credit providers and in the list of the payment initiation service providers that undertaken to adhere to the principles of good practice, it is also the first platform that is included in the public list of mutual lending platform operators. The company is operating on the basis of the electronic money institution licence granted by the Bank of Lithuania.